Demolition and Excavation In Corcoran
The demolition has taken place. The first image shows some of the demo in prep for a new exterior finish on the home. It will include siding replacement with new soffit and facia as well as a new front entry deck and bay window treatment. The second shows the beginning of the end for the existing garage.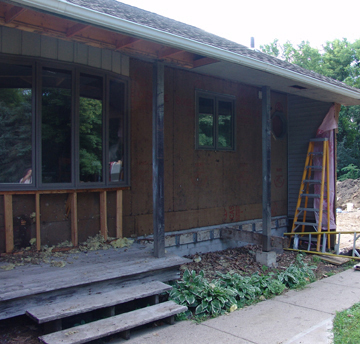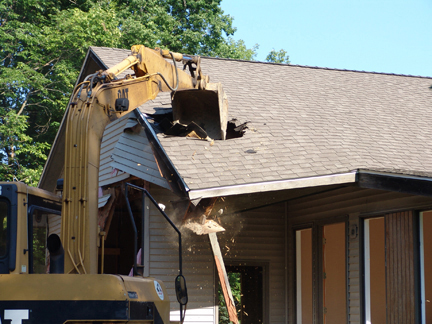 ---
A brief display of machine against garage.

As you might expect, the machine won handily, resulting in a clean job site for excavation in preparation for the concrete footings and cement block work.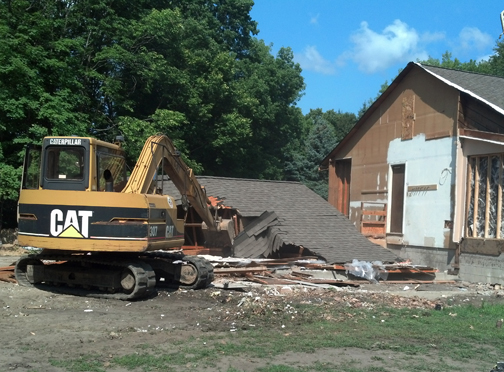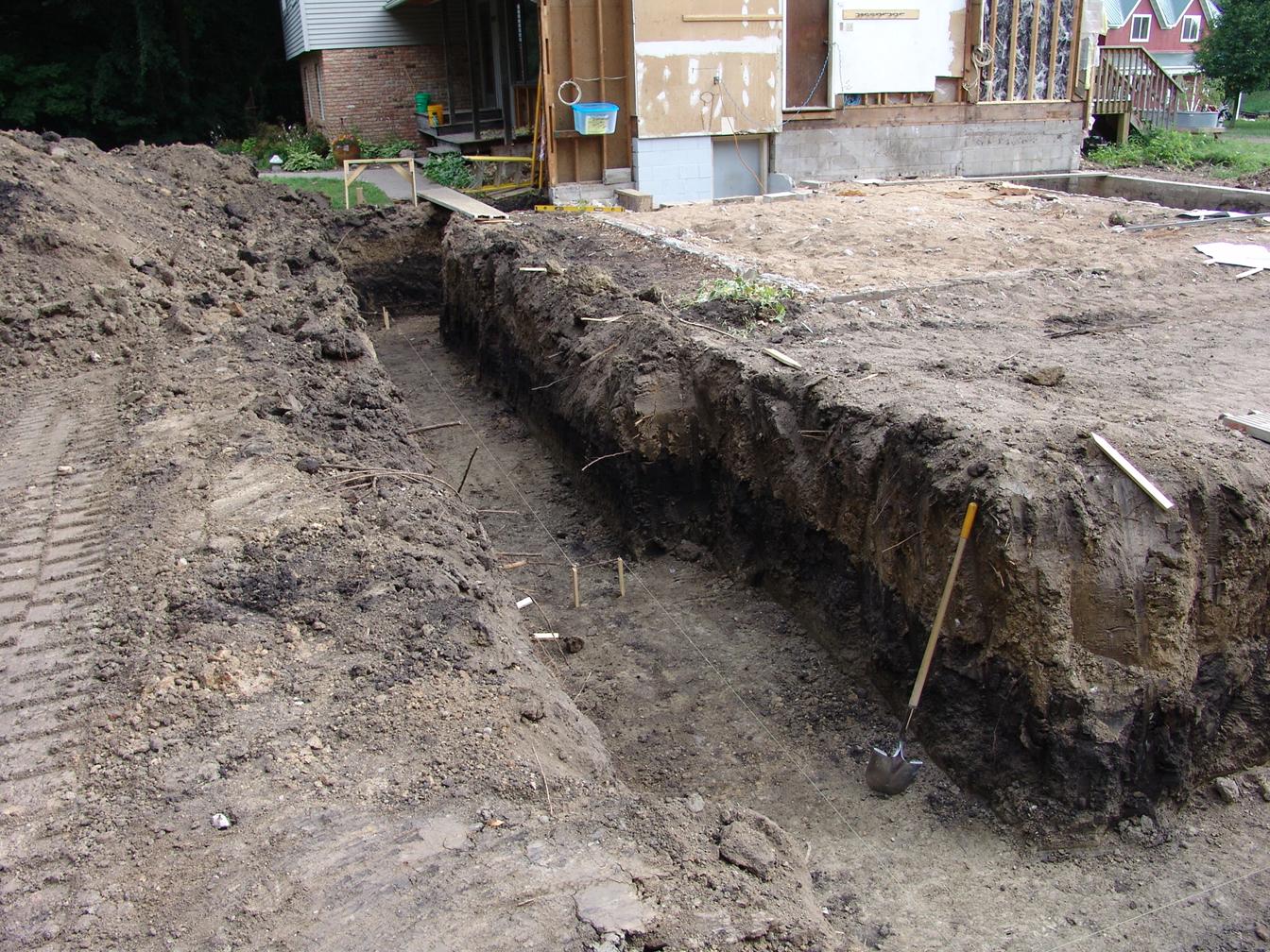 ---
This last shot shows some of the existing cement block and foundation that has been left in place in as part of what will become a very sizable crawl space. We'll show you a pic of the crawl space in our next post as well as a finished concrete slab!