St. Louis Park Garage Addition With Living Space Above
This project is the replacement of an old and aged detached garage with an attached tuck-under while adding usable living space above. This will also gain space for landscaping and esthetics in the yard while benefiting the curb appeal and live-ability of the home. Note the image at bottom after 3″ of rain.
— These imagess show the existing garage and the site plan illustrating the new relationship of the garage to the home with the new living space above.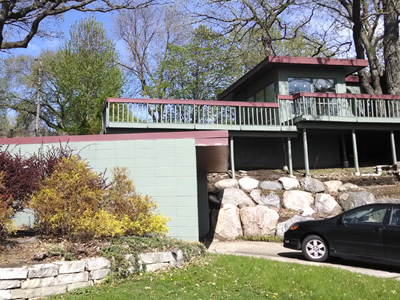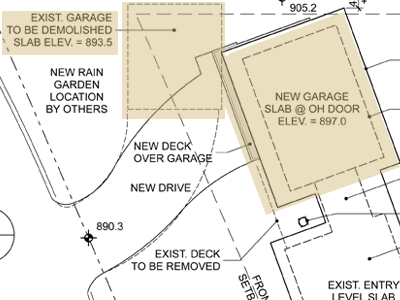 ---
— These images show the amount of excavation required and a computer rendering of the planned front elevation.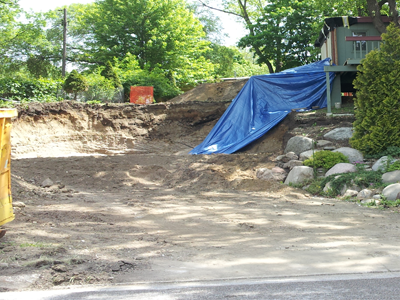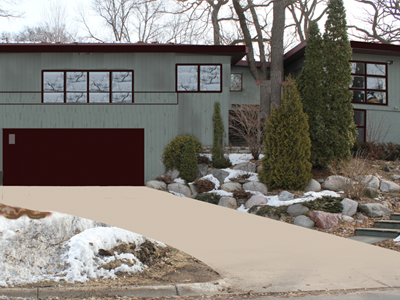 ---
— The shoring up of the excavated area along the existing structure is done with large plates of steel held in place by long steel pipes driven into the soil. Stabilization of this type is critical to maintaining the integrity of existing structures. That the water is deep enough for a swim is just a bonus!