Previously (two blog posts and a home show ago) we touched base on the idea that smaller projects can add tremendous value. Not only do smaller projects add monetary value their most important effect can be greatly increased enjoyment and convenience in how you live in your home.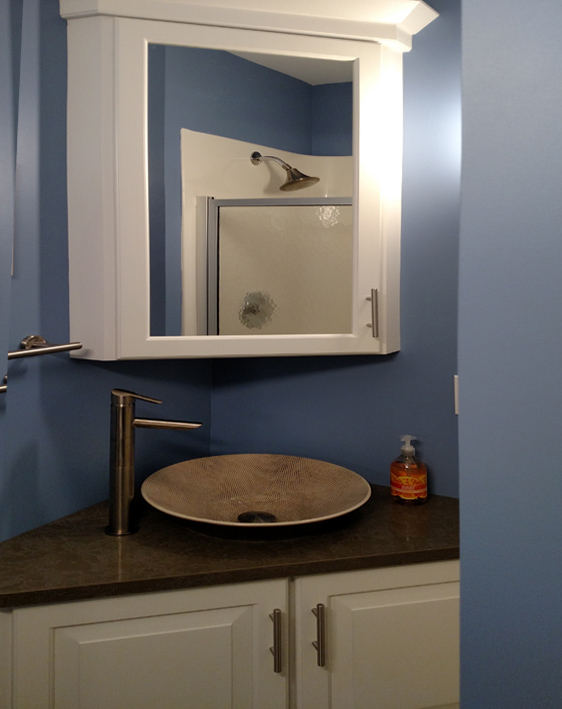 We have two images here. First is the bathroom we updated. The corner cabinet and vanity are beautiful examples of basic areas you can add elegance with function. Including a composite top with vessel sink and fixture. Note that you can see the new shower surround, glass shower door and fixture in the vanity mirror! Quite an improvement in a main floor bath that both guests and families use.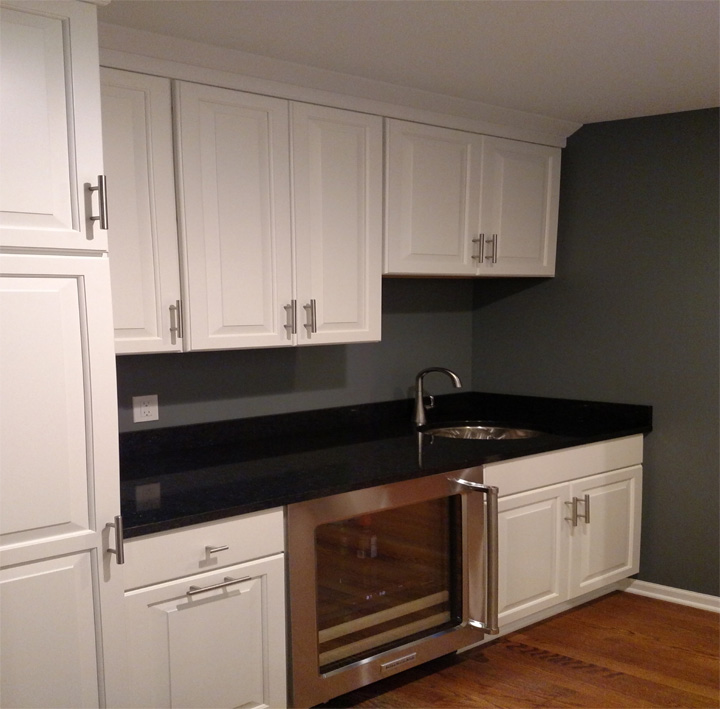 Our second photo from that project is of a wet bar that was once a laundry room! We moved the laundry room upstairs, a much needed event and in its place on the main floor we added this wet bar. All ready for events of its own!
These kinds of changes aren't major projects but add a great deal to the enjoyment and functionality of living in your home.
Call Showcase when you want to improve how your home works for you!