Revisiting our "Lady of the Lake" Project
We recently discussed our beautiful lake-home remodel in a previous post—we now have EVEN MORE exciting information to share about this project. For starters, check out these amazing pictures that truly capture the final product. We are proud to say we met all of the goals set in place for this home and are thrilled with the outcome. To recap, we wanted to: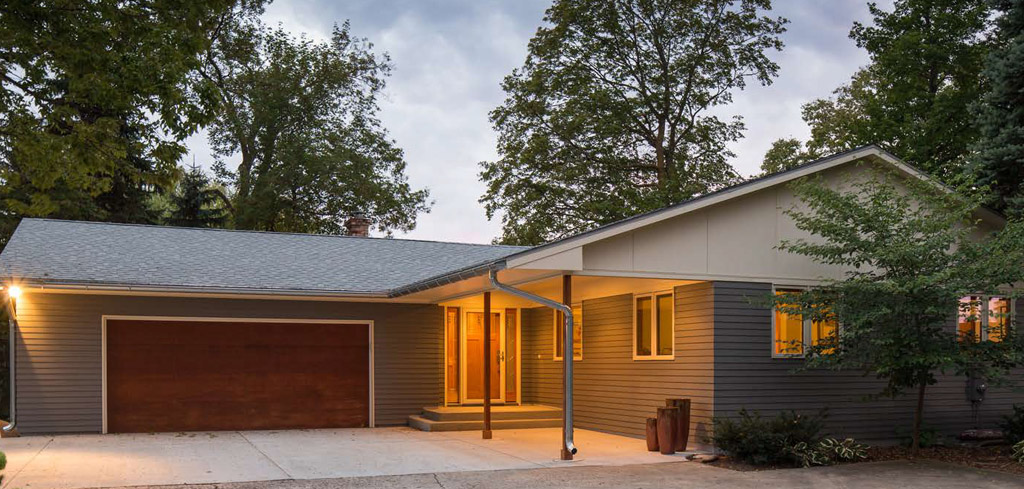 Bring this 70's style ranch home into the modern times by upgrading to efficient heating and mechanical systems, increasing the functionality of livings spaces, and overall giving the home a brand-new look and feel.
Hear from the the Lady of the Lake (the delightful homeowner) herself—she told us, "we wanted an inviting entry, an improved lake view, updated kitchen and bath, and maintenance-free materials. We shared our wishes with an architect and a contractor (that's us!) who were able to turn our wishes into a reality."
We love hearing such positive feedback from the homeowners we work with—it truly makes the entire journey well worth the time and effort. Speaking of time and effort, this project definitely posed some challenges that we are happy to announce were overcome with some attention-to-detail and strategy. Some of these challenges included:
Replacing an outdated electrical base board heater with a modern high efficiency forced air system (anyone in the business knows this takes some serious dedication)
Removing an AC unit from a messy and cramped space in an older home
This project was a challenging, yet incredibly enjoyable experience for our team. Updating an older home to live up to its true potential left us all with smiling faces and a final project to be proud of. Want to learn more about this project or talk to us about starting one of your own? Contact us and we will gladly get some conversation started!