About St. Paul Basement Excavation And Finish
The existing crawl space had a dirt floor and the foundation would require underpinning.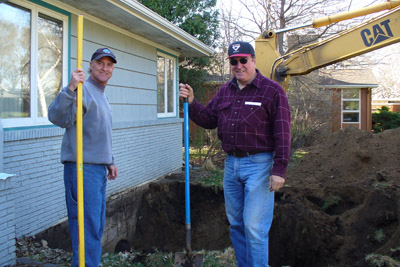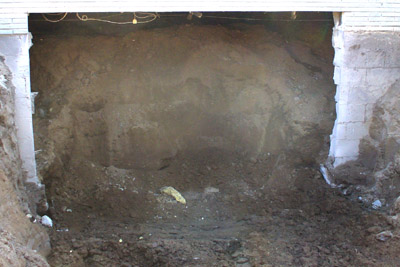 First thing to do is bring in the experts! And get digging! On the right you can see the wall of dirt behind the cement block foundation. All that dirt has to come out.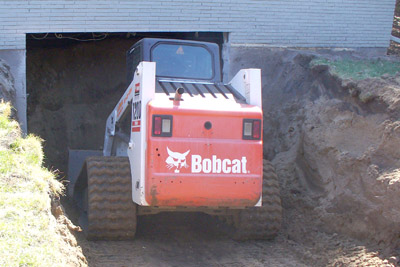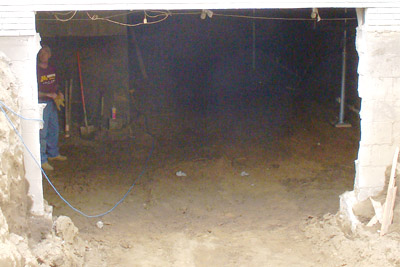 In order to be efficient you need to get the right equipment into the act. With great care the basement was excavated and looking a bit like an underground garage at this point.
This image shows some perspective. This is not a height challenged person and you can see the depth of excavation.
On the wall to his left you can see an old footing column and the layers of old original soils as well.
No dinosaur bones or other artifacts were encountered in the process but it's always exciting turning over soils in our area that have been untouched for so long.
Excavation has taken place under the existing block foundation and a new poured concrete foundation will be placed beneath it.
In the images below you can see the steel beams supporting the floor above and steel posts to keep things on the level. More areas with soils removed under the old concrete foundation can be seen as well. On the right the forms are in place for the poured concrete foundation.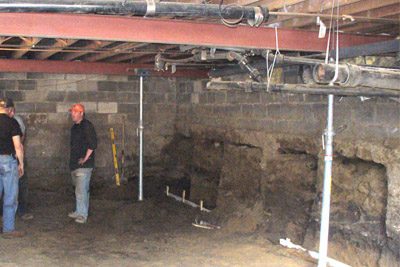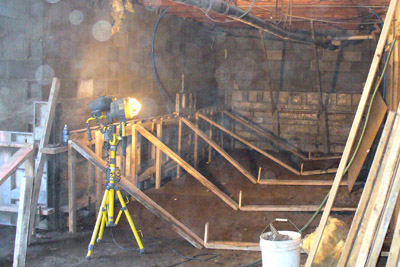 This last photo is of the framing for a sizeable egress window that will bring in a lot of welcome daylight!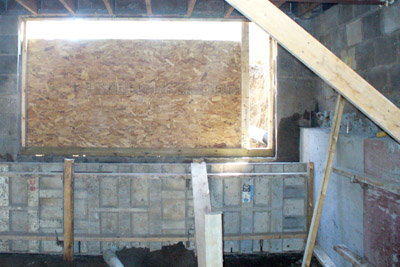 If you have a challenging remodeling project we'd love to hear about it!
Back to this jobs Portfolio.