About St. Paul Exterior And Upstairs Addition
Expanding their St. Paul home for their growing family was something Dave and Nancy had been considering for quite awhile. It was a matter of getting the drawings complete and enlisting Showcase Renovation/Showcase Carpentry to do the carpentry work.
Dave is a well known architect in Mpls. His design says a lot about his favorite styles and the products he prefers to use. The original house was a story and a half home with limited space in the attic. The new design required the removal of the second floor/attic and replacing it with 9 ft. walls for the whole second story.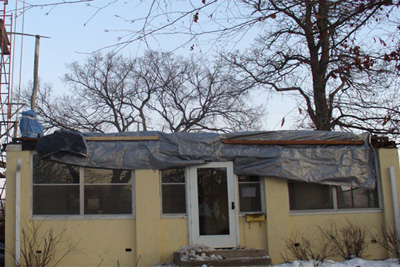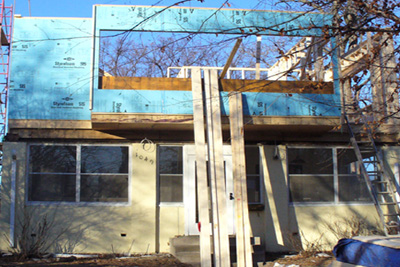 Notice the cantilever of the master bedroom with the wide bank of Loewen windows in the front of the house. The new upstairs added several bedrooms and a bathroom in place of the existing attic.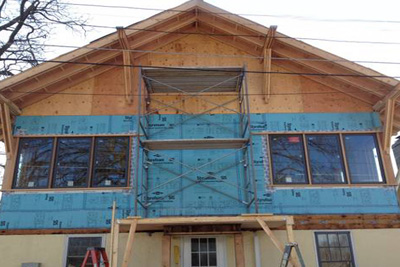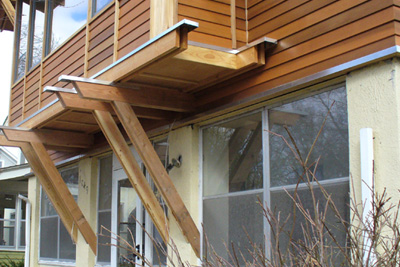 Some notable features of this project:
— Custom made steel flashing
— Standing seam galvanized metal roof
— Loewen windows
— Clear cedar siding and clear cedar trim
— Exposed Douglas Fir brackets
— All stainless steel fasteners
— Every piece of wood trim is screwed in place
— Open exposed soffits / open exposed overhang and cornice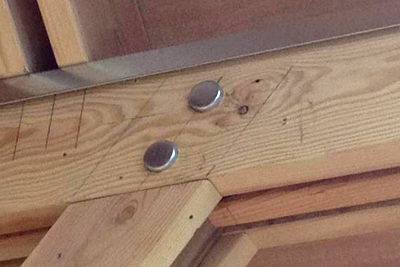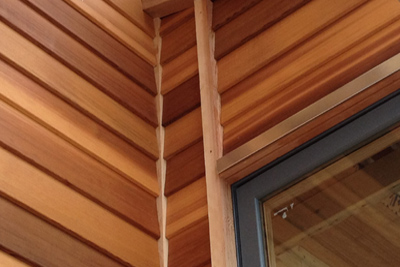 Creating new space on the main floor was also a part of the renovation as a new stairway was installed from the basement to the second floor along with subtle changes to the interior.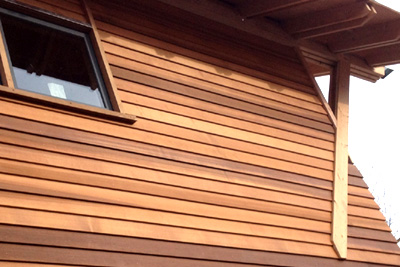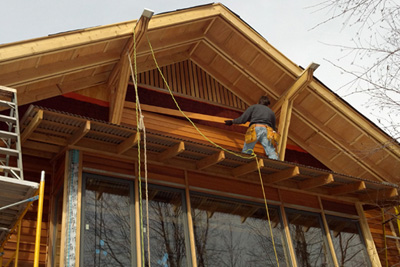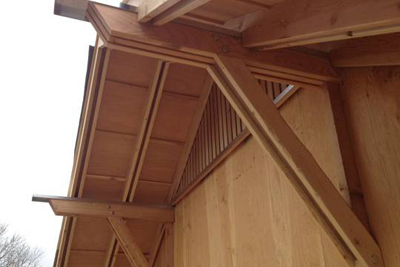 As carpernters, we really enjoy working with higher quality woods. Especially when the detail and craftsmanship required for this kind of finished product are at the high end. It brings out the best in everyone. If you have any questions about the construction process on this project, the types of woods used, or would like other information please
contact us
. Or, to look at photos of the finished product,
go back to the slideshow.