ROMA Award Winner 2017 Interior under $200,000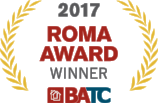 This 1985 contemporary was well built but was a staggered assembly of drywall boxes and beams as well as mixed flooring. It lacked natural lighting and finishes were uninspired. The sunken living room had become a tired feature and interfered with flow. The flooring, old track lights, textured ceilings, and a gigantic crystal chandelier completed a timeworn look.
Before and after images – these really show the contrast of the 'boxiness' of the original design with the solution. They demonstrate what great design can accomplish with a solution that allows light and air to move freely: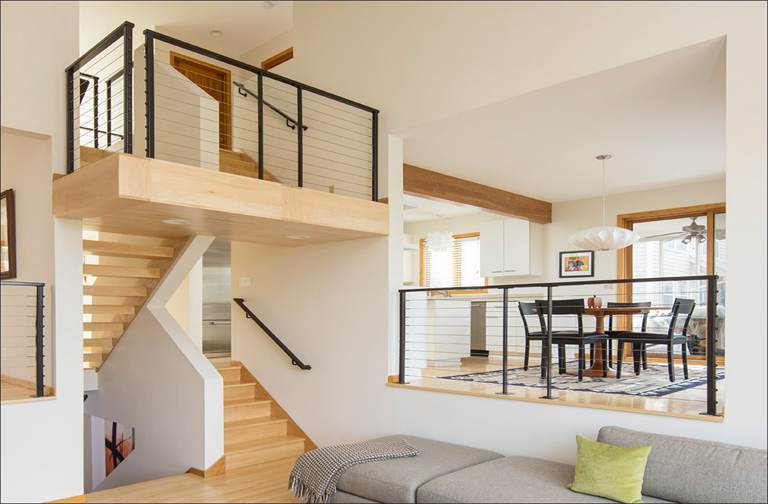 The owners wanted to honor the original home while creating a refreshing and contemporary living space. It would require open spaces, daylight, elegant finishes, and new sight lines throughout. High impact areas were appointed with exquisite finishes, modern rails, and a strong lighting plan.
These images show the dramatic improvement in the central element of the home. Special attention was paid to opening up the main stairway, the core of the space. Use of light in this area was critical. By adding a skylight, window, and well placed recessed lighting, along with floating wood treads and clear maple woodwork above and below, the stairway is now a striking and functional feature in this contemporary space.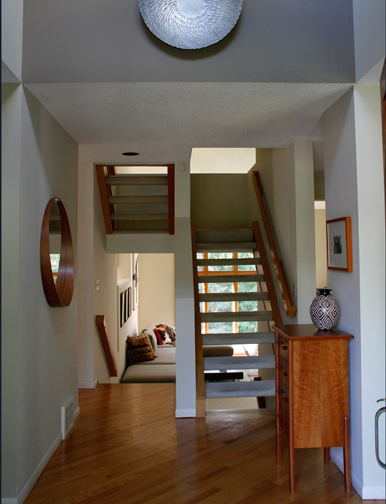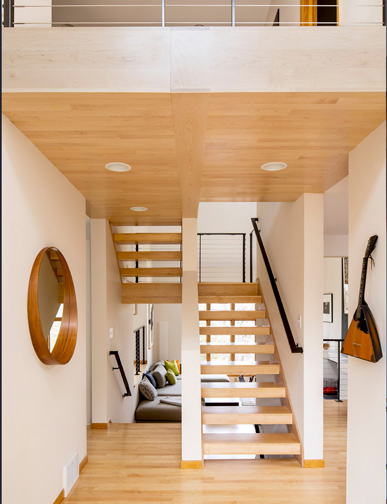 Creating open spaces with sight lines to windows and adjacent areas meant replacing half-height walls with cable rail systems. These new narrow profile railings also allow air and light to move through freely and all for removing the boxy maze of walls to expand views while keeping the home's footprint intact.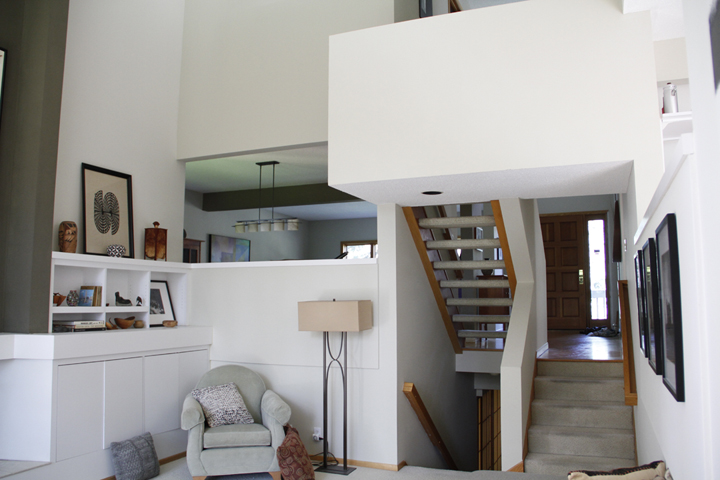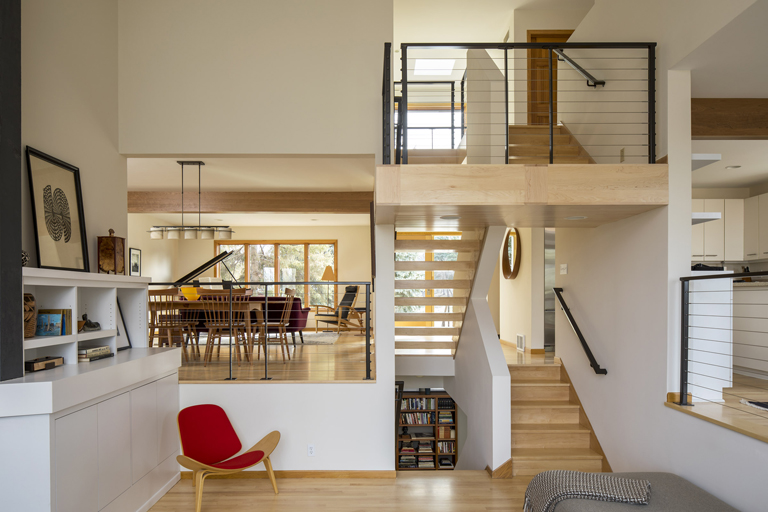 Raising the sunken living room to be level with its surround became a solution for the client aswell as a strong design element. You can see more pictures of this project on its portfolio page.
The client's goals were all achieved and they are thrilled with their "new contemporary home". The restrictive and clunky walls are gone, replaced by vertical planes, horizontal wood slabs, and cable railings. A new skylight brings abundant daylight into the entry.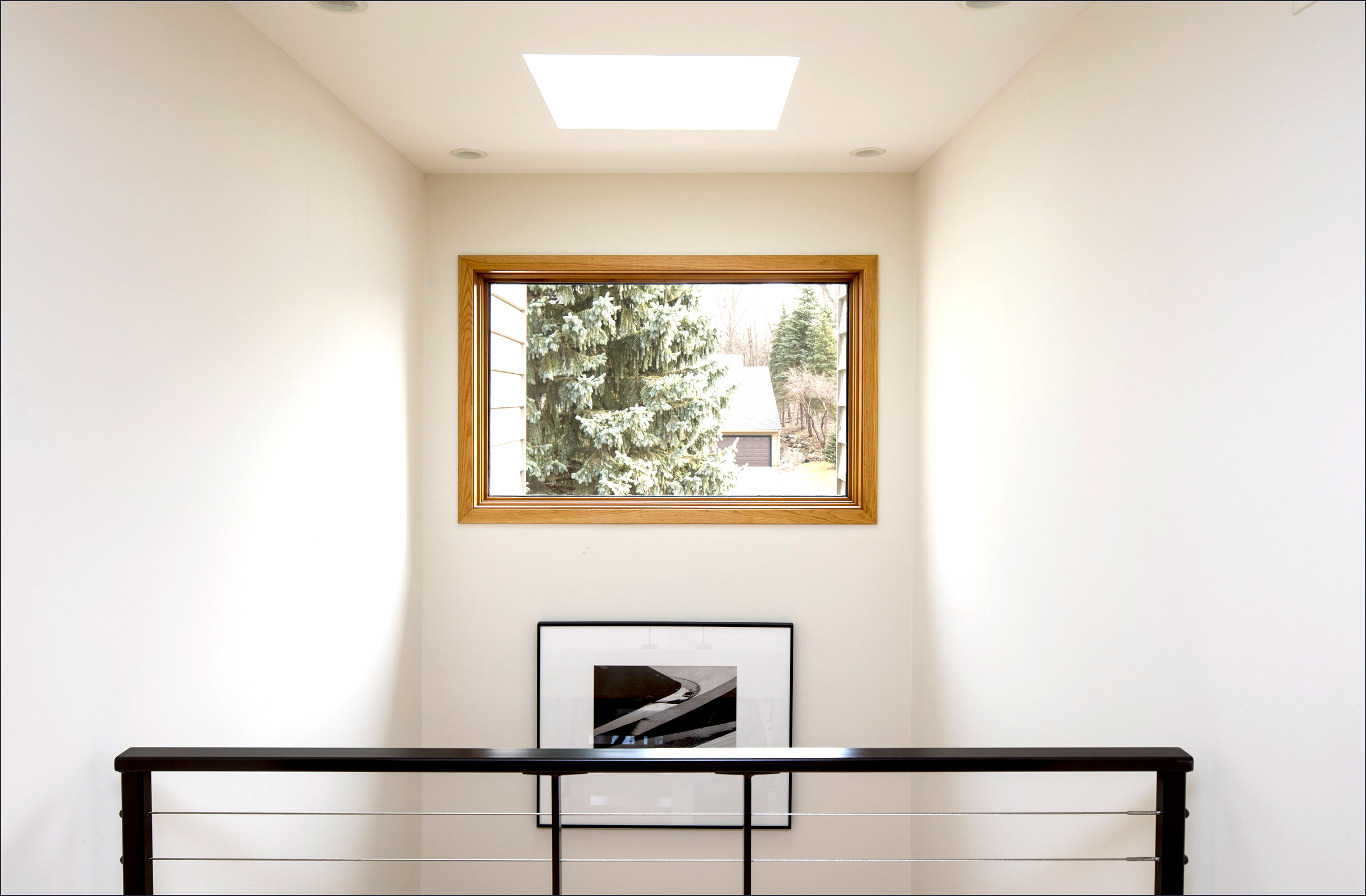 These clients were a joy to work with and are especially enthusiastic about the finished product. Said the client, "We are thrilled with the results and still can't believe we get to live in this airy, lightfilled, soul expanding gem!"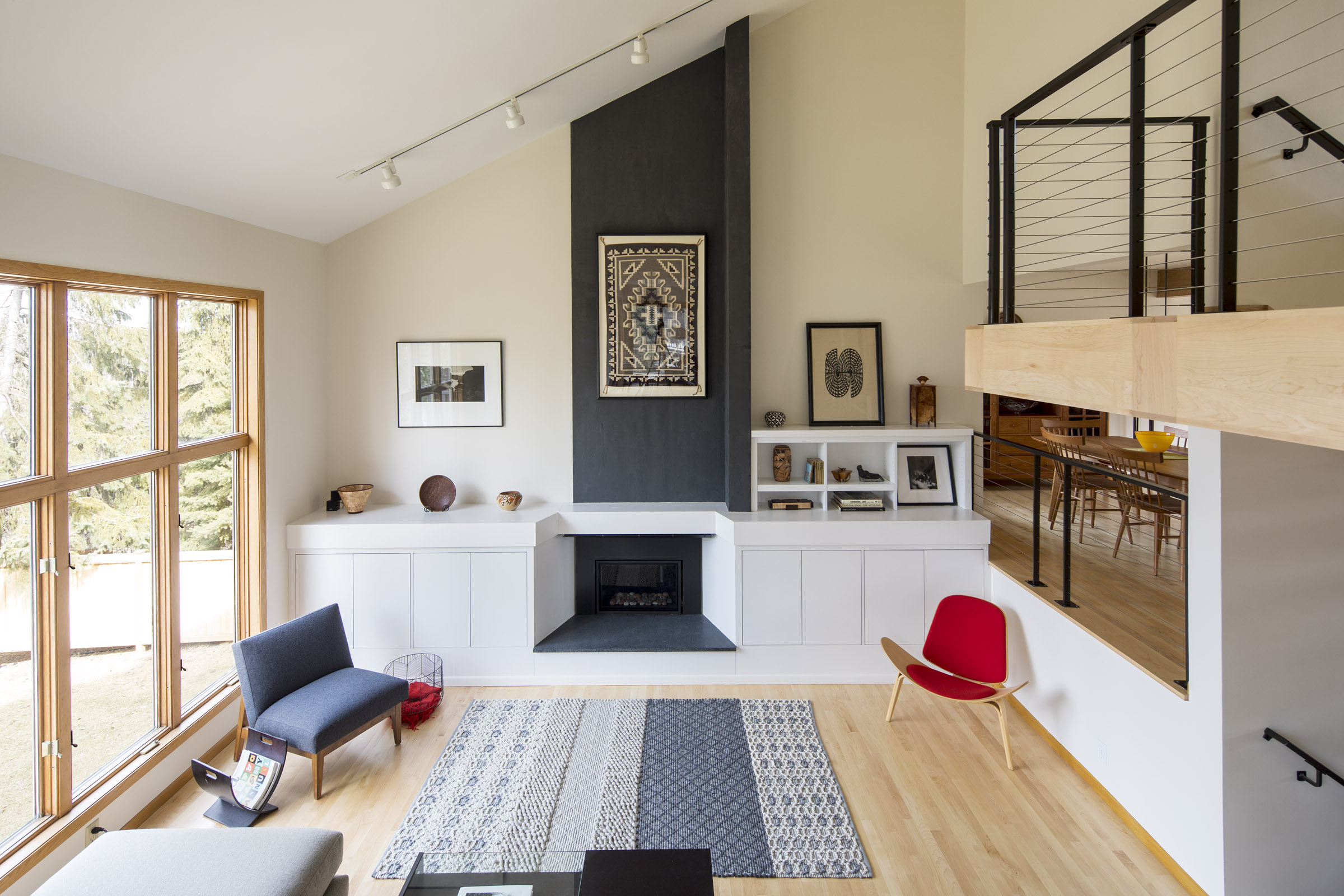 Please visit some of our other projects and see what we're about!