Showcase Renovation Receives Prestigious ROMA Award In 2014!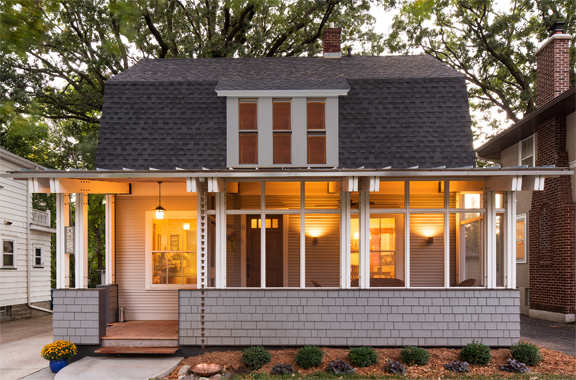 Showcase Renovation is the recipient of the 2014 Remodeler Of Merit Award in the category for Special: Outdoor Under $150,000!
Our thanks to all who contributed to the beautiful results this project achieved. Especially to Dave Wagner of SALA Architects for his outstanding design and detail work.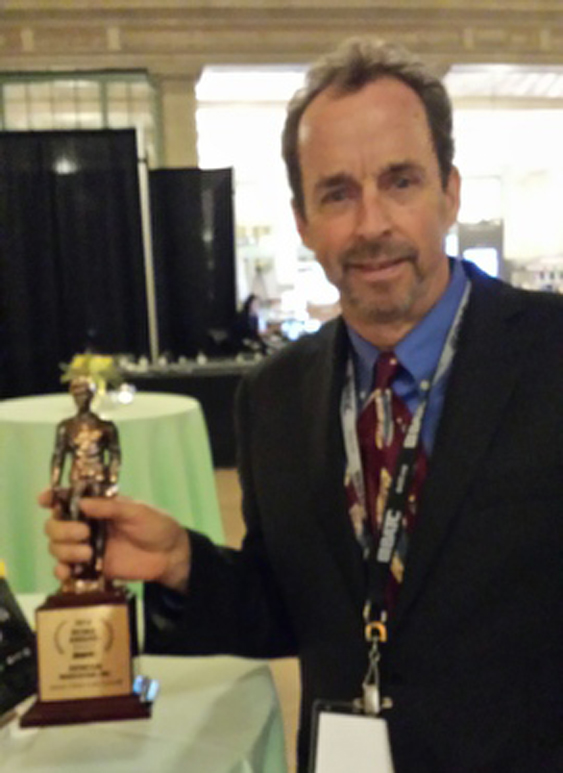 Stephen Roche, President of Showcase Renovation, with this year's ROMA Award. This award honors the professional remodeler for excellence in the work they do, recognizing creativity, design, and the remodeler's ability to meet the client's requirements.
This porch renovation has exquisite detail with many unique features. The design includes Corten stairs, a wood floor landing area and timber columns and beams.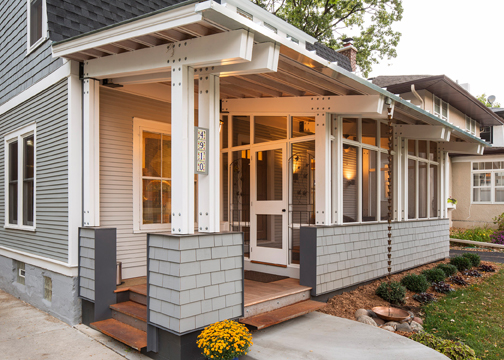 Craftsmanship is displayed throughout and is exemplified by beam installation, column connections, flashing details, and period-appropriate clear Fir flooring. Traditional crown moldings flow from the existing roof to the new roof. Innovation is demonstrated throughout this beautiful porch and entry. Visit our project page to learn more about this winning porch renovation!