LIFTING A HOUSE | UNDERPINNING A FOUNDATION
Lifting a house to replace the foundation can have many benefits in addition to replacing a crumbling old foundation.
Some of what can be accomplished:
Proper waterproofing
Adequate insulation
New drain tile
Ease of mechanical system replacement
Improved wiring and piping
Finished space with egress windows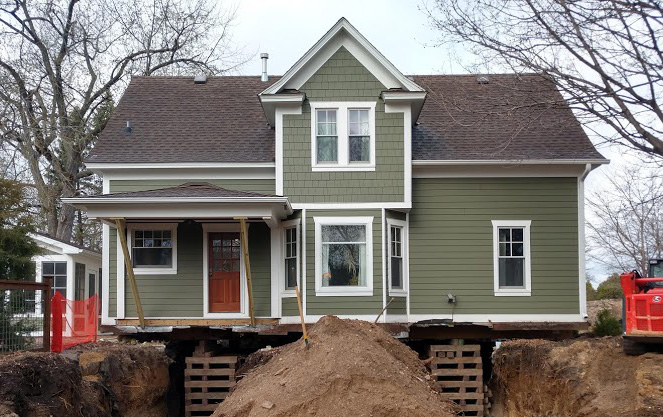 The story of this house we lifted to replace the foundation follows with some photos:
Eric and Jessica's 1920's farmhouse had a compromised foundation. The homeowners have a growing family and needed more space. They had already invested in a new exterior; a new finished basement would be a great addition to the home. They approached us to see if we could help.
We did our research and set up our team of professionals to get the job done.
The basement was typical for that era. The limestone foundation would have to go. Too often people reinforce the existing foundation with concrete block and then fill with dirt. This assembly is usually around 4 ft high. It takes up space and doesn't solve inherent problems like water mitigation and cold weather.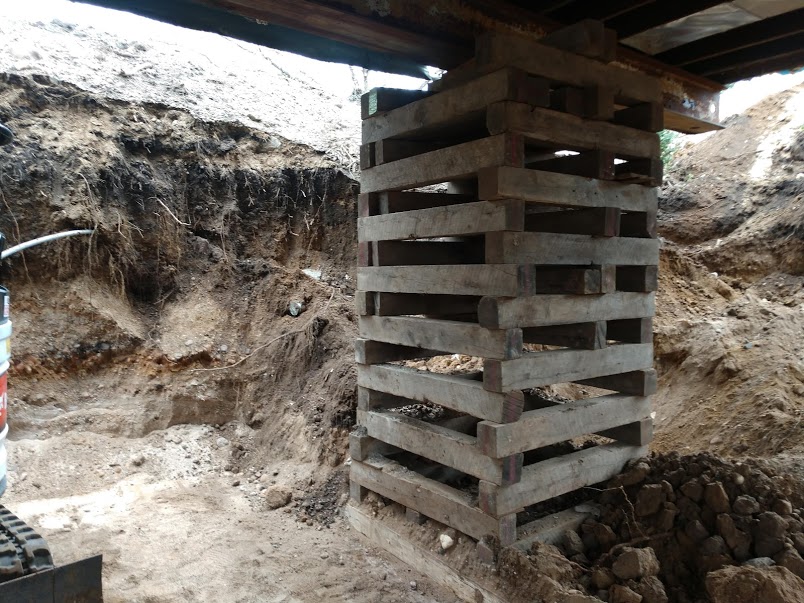 The lift itself went smoothly. By lifting the home around 18" we could navigate underneath it. Ductwork, wiring, and plumbing pipes were a few of the obstacles to move out of the way. Along with the furnace, water heater, etc. The excavation contractor had his hands full as the house was held up by stacked timbers and his work had to be done around them. During the excavation we discovered that the southern 25% of the home wasn't on a foundation or frost footings. This was the kitchen area. Soon to be fixed!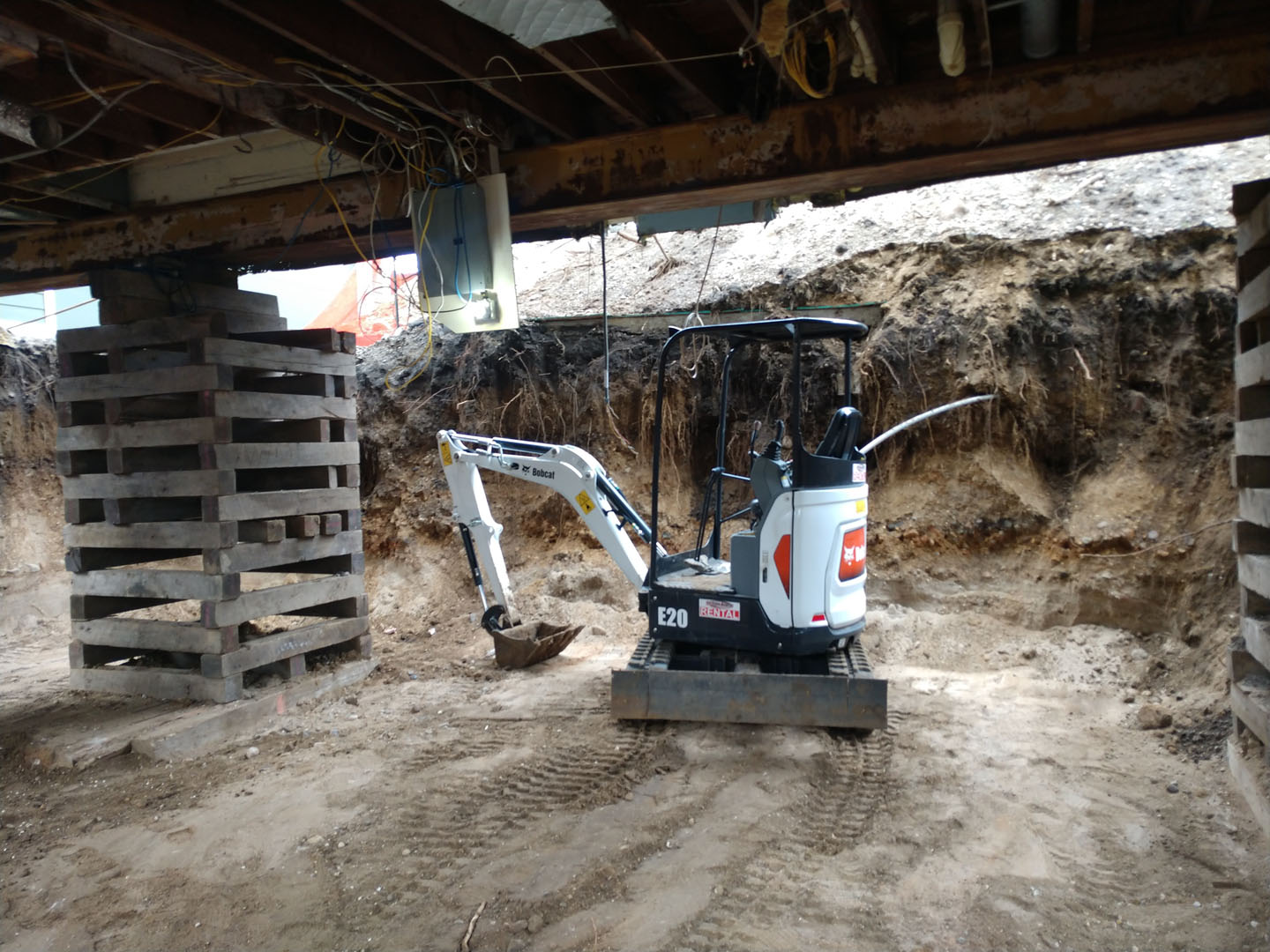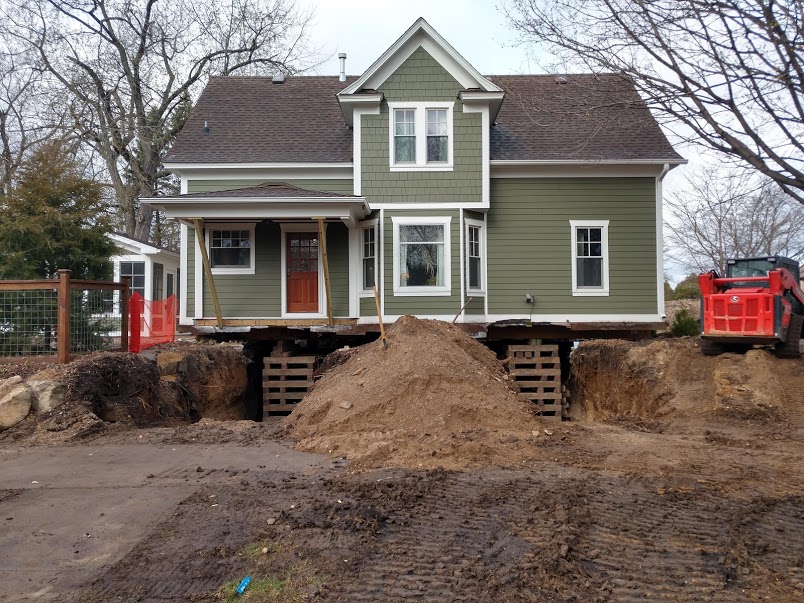 Once the foundation was in place we lowered the house back down. Level. The one thing we did expect was to see some drywall/plaster cracks. Doors had to be re-adjusted along with windows. We actually pulled two exterior doors and reinstalled them; they were that far out of functioning correctly and we had to get them right.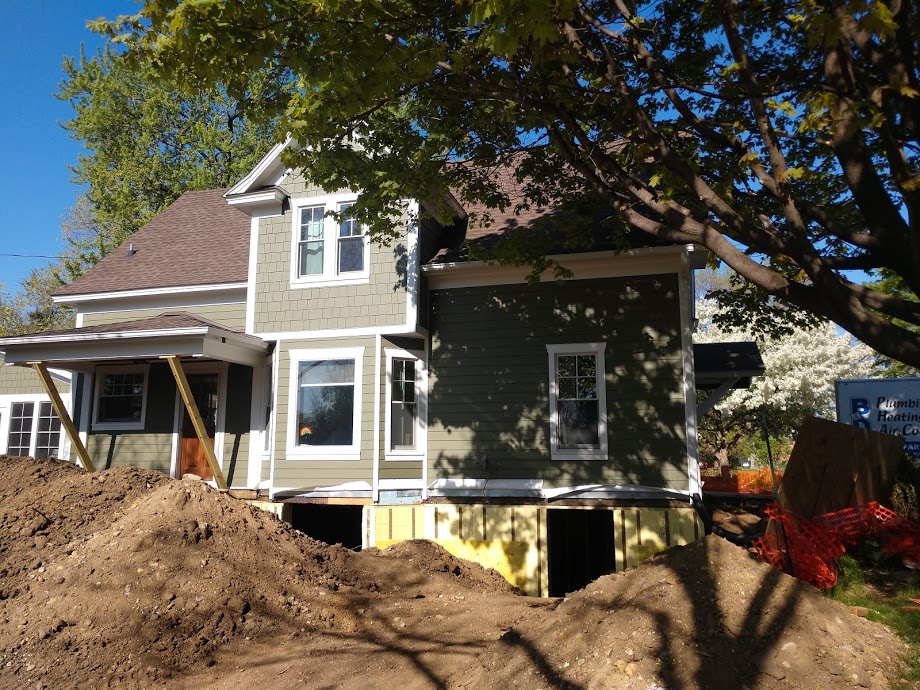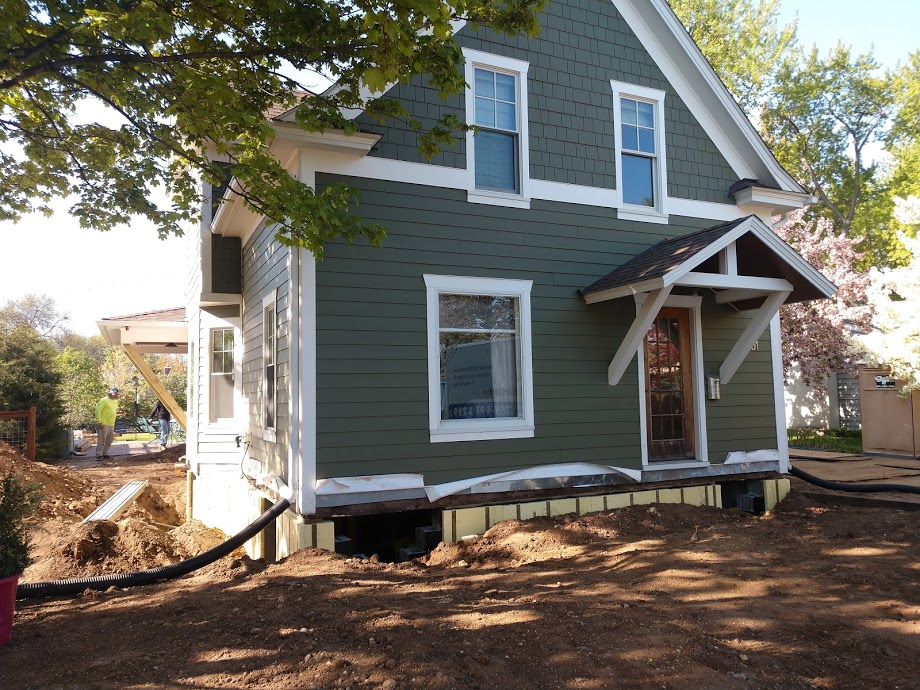 The benefits of the new foundation are many. A new waterproofed foundation properly insulated and drain-tiled was the biggest difference. Replacing old mechanical systems, wiring, and piping were a great improvement. And, of course, finishing the basement, providing egress windows, and moving the stairway made the space much more inviting – upstairs and downstairs.
The homeowners left the home during the process and came back on occasion to grab items out of what seemed to be a floating house. It was a great experience working with Jess and Eric and I can't thank our trade partners enough for collaborating on this project. It was a challenge; we worked together and stayed true to our schedule. And, importantly, delivered exactly what our clients wanted.
UNDERPINNING A FOUNDATION TO INCREASE ITS DEPTH
There are many benefits to this increasingly popular way to gain living space while maintaining a home's footprint. Underpinning is also done to repair aging or deteriorating foundations. If you underpin your foundation, the usable and living space in your home can literally double. This is often more attractive and more affordable than building a new home or relocating.
There are a number of considerations to address for these projects. Especially when underpinning a foundation in the Minneapolis and St. Paul area. Or when you underpin a foundation anywhere in Minnesota for that matter. Just a few of these are:
— Proximity to neighbors; if too close then the excavation may have to be done through the front yard.
— Soil conditions; especially in older homes there can be a need for soil corrections for footings.
— Preventing lateral movement of soil; cave-ins from the neighbors are not allowed!
— Water tables; sometimes there is a need for de-watering and always proper waterproofing.
— Shoring up the existing structure; must be thorough to avoid undue movement or settling of the house above.
Below you will find some images from projects where Showcase Renovations underpinned OR replaced foundations. One was to provide an unfinished full basement where only a crawl space existed. Another was to expand a combination basement and crawl space into a taller fully finished and remodeled basement.
From a side yard: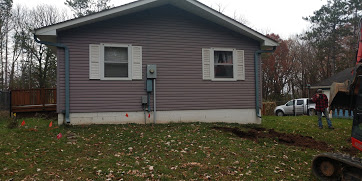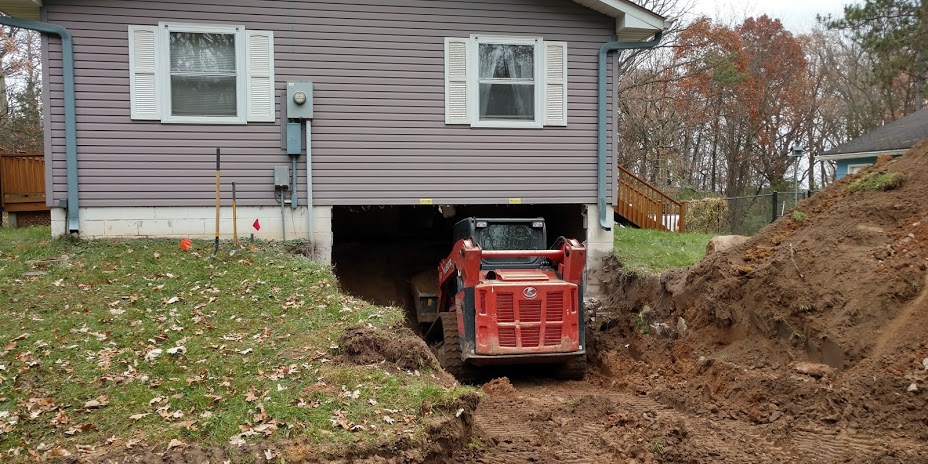 The goal of underpinning the foundation in this project was to create a full basement, unfinished, with an egress window for future finishing.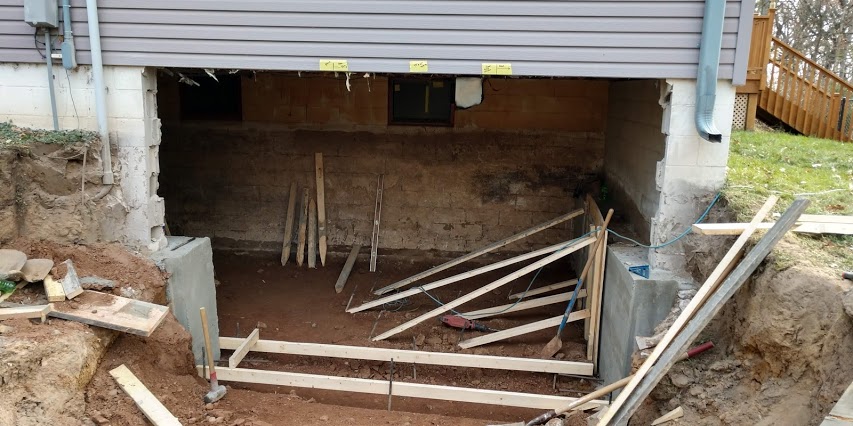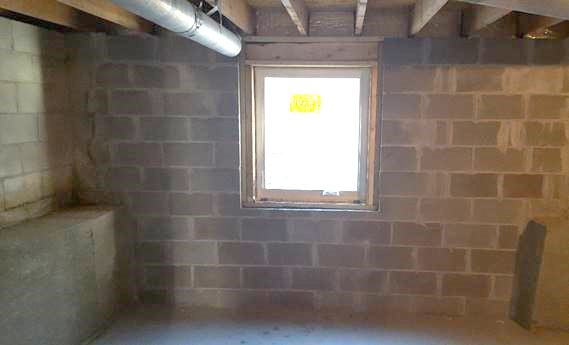 ---
In this next basement underpin project, the goal was a completely finished basement, ready to enjoy! The results are dramatic as you will see.
On the left you can see the wall of dirt behind the cement block foundation. All that dirt has to come out.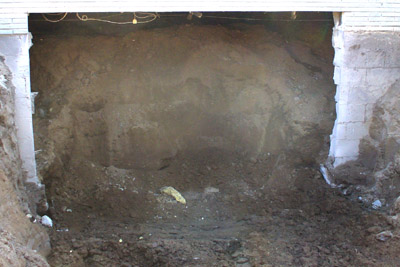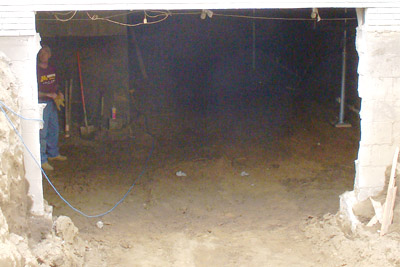 With the right equipment and great care the basement was excavated and the building process could begin in earnest.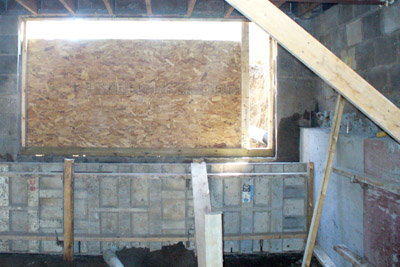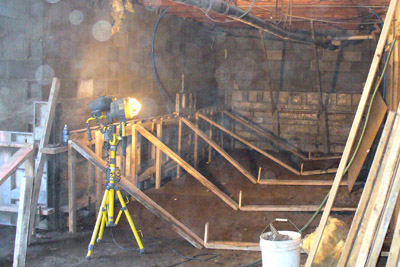 Here are three pics of the dramatic change achieved, providing airy and free-flowing living space for the owners to enjoy. A great example of what can be accomplished when you underpin a foundation with the right plan!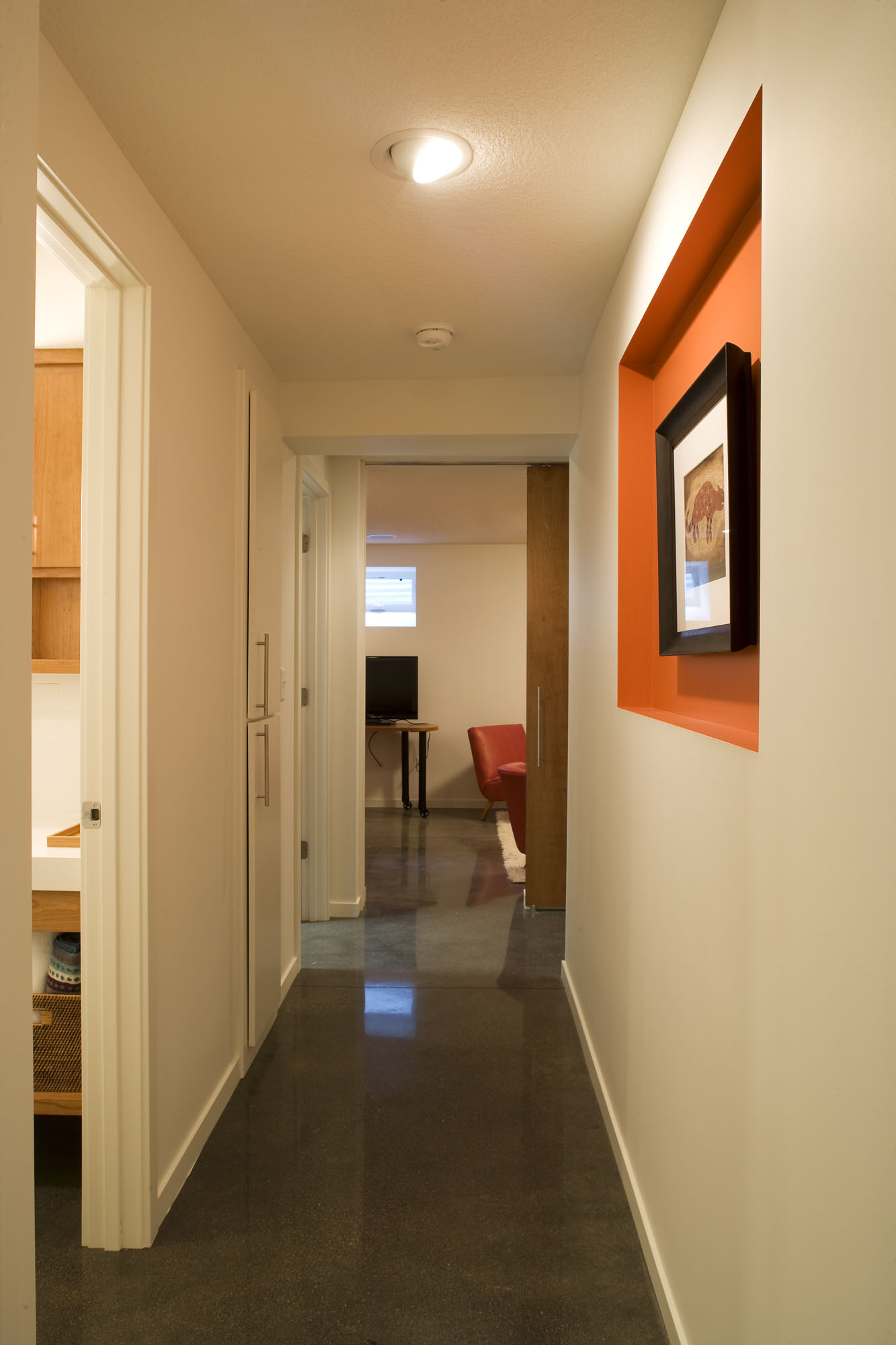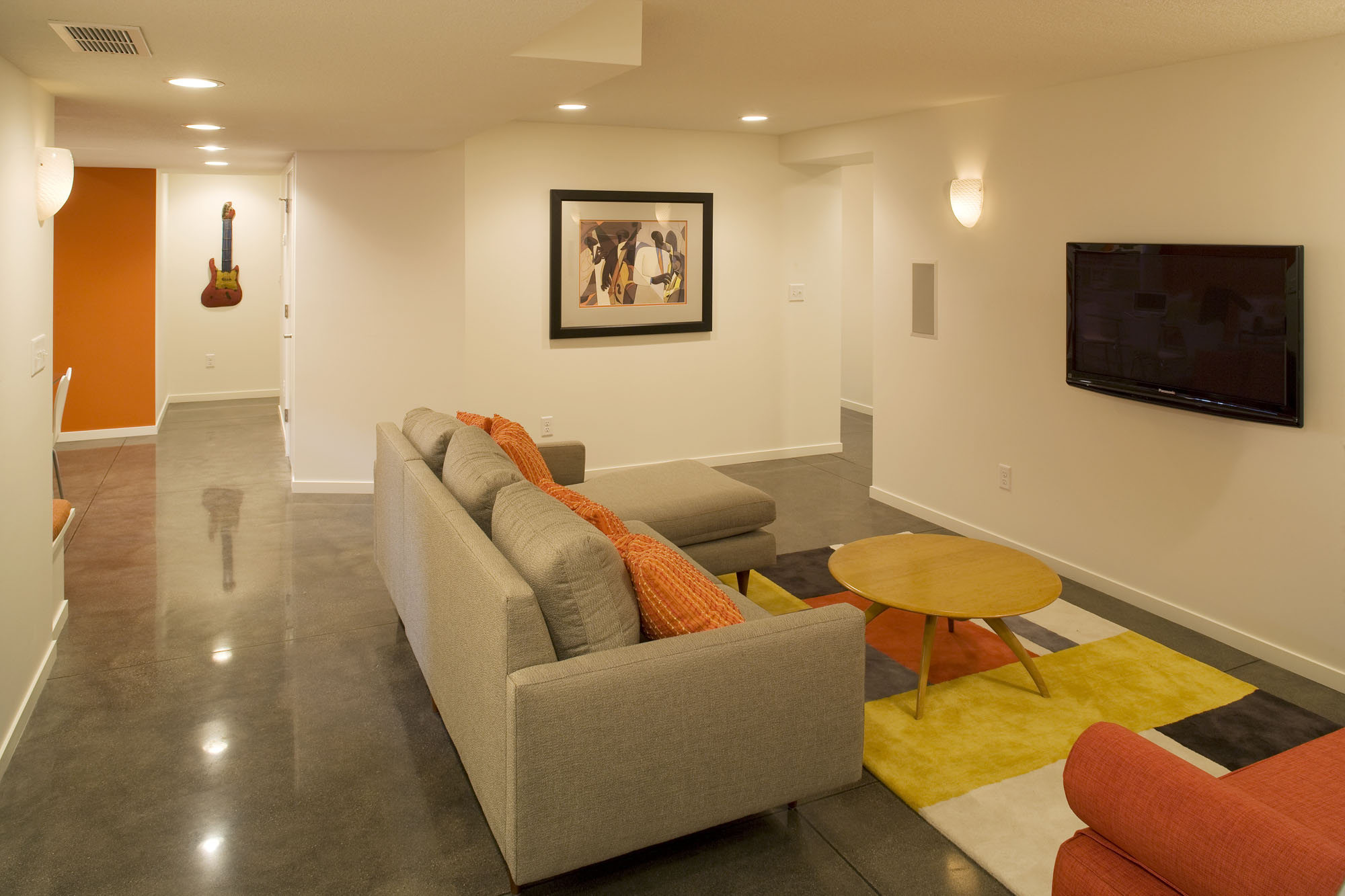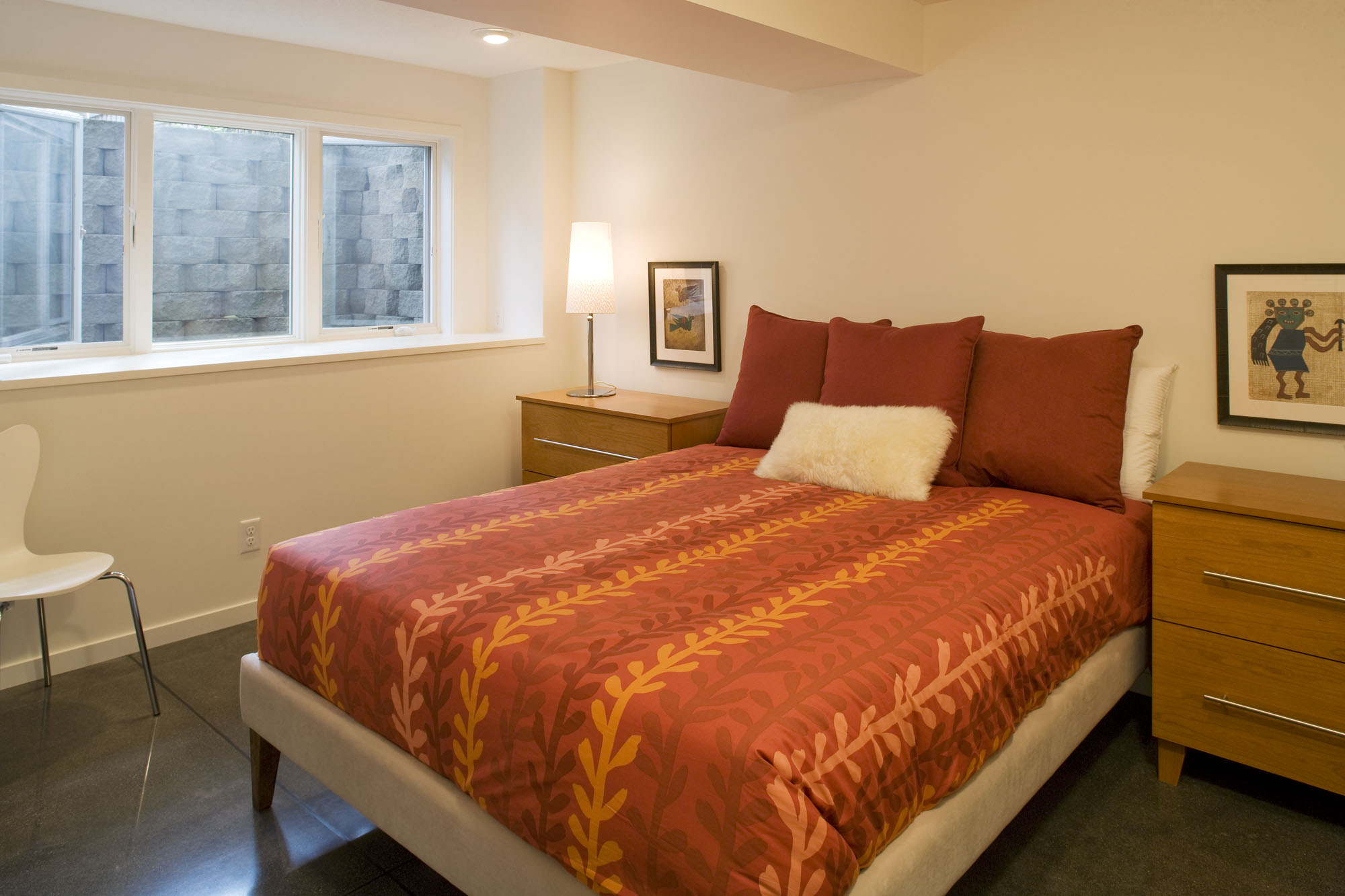 More about this underpinning project can be found in it's portfolio and on it's project page.
If you have a challenging remodeling project we'd love to hear about it!