People frequently ask, "What are the best remodeling projects for return on investment and adding property value?" And it's no surprise that the answer identifies the hottest trends in remodeling today.
This topic was proposed by the winner of our recent contest for a good topic for a blog post. So here we go and with some pictures from a few of our projects!
When considering ROI, note that geographical regions vary in cost/value ratios which change over time along with housing trends. Based upon information gleaned from local and national sources, the highest return on investment is currently found in these types of home improvements:
Entry Door and/or Garage Door Replacement
– 70 to 90 percent return on investment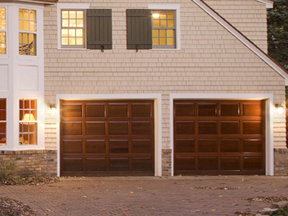 Exterior doors are a key home feature that are often overlooked, yet provide one of the first impressions of your home. We call that Curb Appeal. A door that looks new and complements the house style will contribute to the perception of a quality home. And most doors can be replaced in just a few hours.
Deck Addition
– 70 to 87 percent return on investment


People are tending to spend more time at home, and outdoor living spaces are becoming more desirable for relaxation as well as entertaining. Costs depend upon size of deck, design, materials, and special features.
Attic Bedroom
– 77 to 84 percent return on investment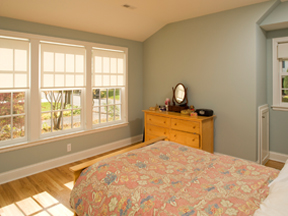 Remodeling attic space to create a bedroom is an economical approach for "expansion". It can be done without sacrificing existing high-functional space, such as a kitchen or living room, and does not require adding square footage to the home's footprint.
Minor Kitchen Remodel
– 80 to 83 percent return on investment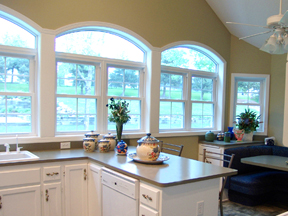 A kitchen remodel can add significant value when you are considering selling your home, especially if it blends with the style of your home in terms of size and finish. On the other hand, an enormous ultra-deluxe kitchen with high-end appliances in a small home that is otherwise conservatively finished will likely result in a lower return on investment – something to keep in mind.
Bathroom Addition or Remodel
– 60 to 70 percent return on investment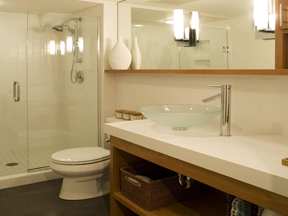 Space that is underutilized, such as a closet, small bedroom, or under stairs, may be the perfect place to add a new bathroom. Or there may be an existing bathroom that needs a remodel. In either case, there is a flood of new products for bath design, materials, tiles, and accessories. A full bath includes a tub and/or stand-up shower plus toilet and vanity; a half bath (or powder room) includes toilet and vanity only.
Our thanks to the winner of our blog topic contest for suggesting this. It comes at a good time both economically and seasonally. If you have a suggestion for a blog topic please submit it to us and we'll get your questions answered and try to publish the information you're looking for! Thanks for visiting!