In this post we have just a couple progress pics and at the end a couple tidbits.
It was a good day to pour concrete! Here you can see the soon-to-be crawl space area on the right. The pour went exceptionally well and the great weather certainly didn't hurt!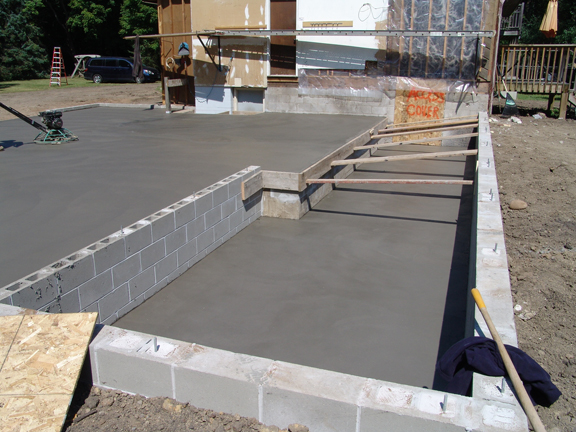 ---
A morning's start on the back porch framing and below it – later that same day a garage frame with rafters and roof sheeting!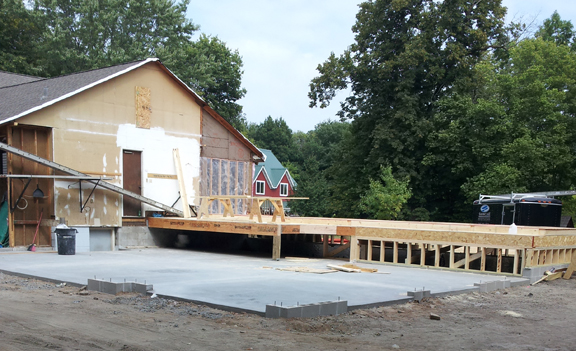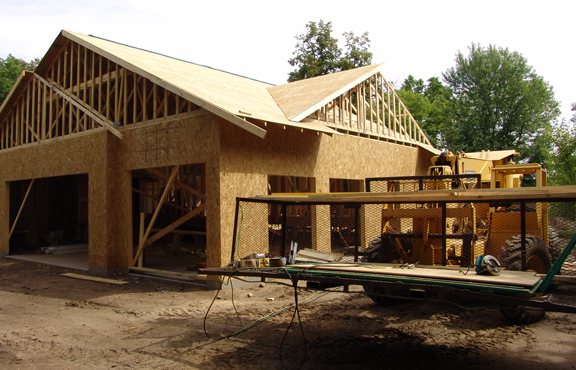 Notice the garage has five (5) doors! A double, a single, two patios, and one service door!
---
On the left you can see where we cut an access to the attic above the kitchen, dining, and bathroom areas that are getting remodeled. This is so we can vacuum out all the insulation and other loose material before pulling down the ceilings. It's a great way to minimize dust. On the right is a courtesy we extend on our projects that both our trade partners and the homeowners appreciate – out in the woods even!